A few months ago, I was talking with a friend and client. We discussed her work-in-progress and some workshops she'd done with me, and at one point, she said, "I keep meeting so many writers who need what you do."
I like to think she's right, because I enjoy working with other writers, especially those who are new to the journey.
But there is a matter of logistics: until I can become a Time Lord, I can only be in one place at a time.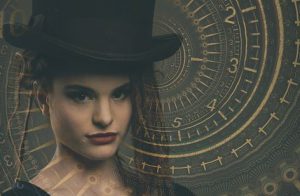 Online courses make it possible to get around that. I've been doing some pilot courses for fiction writers, based on the live workshops I do. Collectively, they're designed to guide you from the very seed of an idea through finishing, editing, and marketing your book.
These are premium courses, which is to say, there are group and individual calls and plenty of shepherding.
But…
Because I know what it feels like to miss out on a course I'd love to take due to lack of funds, there are also affordable self-study versions.
The courses are:
How to Write a Mystery: Idea to First Draft
Spinning Straw into Gold: Revising and Editing Your Novel
Build Your Own Author Website
Sell Your Books, Not Your Soul: Book Marketing for the Rest of Us
Supercharge Your Writing is currently only available as a private, premium course but will soon be broken into a series of smaller, self-study courses. I'll keep you posted on that one.
To see the full catalog, you can go here: https://jaden-terrell-academy.thinkific.com/.
The self-study lessons will be released weekly, on a drip schedule. The course creation gurus I've been studying say I need to have a short enrollment window, and if you miss it, you're out of luck until the next time registration opens. The idea is that the scarcity will encourage you to take action rather than waiting until a more convenient time.
The only problem with that is, when you need to write your novel or make your website, you need that knowledge then, not whenever I decide to make it available to you. So I'm going to keep the self-study courses open and trust that, if they're a good fit for you, you'll buy the ones you need when you need them.
Note that self-study doesn't mean you're adrift without support. If you get stuck or have a question, you can always email me (jaden@jadenterrell.com), and I'll get back to you as soon as I can.
Because of the time commitment the premium courses require from me, they do have limited registration. If you try to register and you're told this is a private course, that means the course is full, and if you'd like to be placed on the waiting list, you can contact me through the form that comes up and let me know. If that should happen, I'll contact you as soon as the course is open again.
If there's a course you need or want that you don't find here, please let me know, and if it's something I'm qualified to teach, I'll do my best to add it.