These are two kinds of courses on this page: the ones I teach and the ones other people teach.
Courses I Teach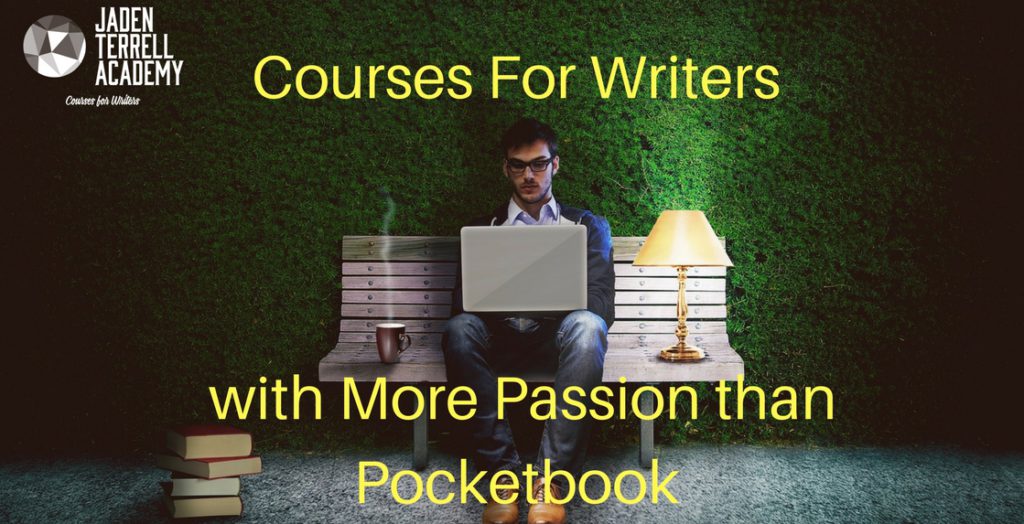 I'm starting a series of online courses for writers high on motivation and low on money. Because I know what it feels like to miss out on a course I'd love to take due to lack of funds, there are two tiers for each course.
The first is a self-study version. Prices for these will always be low so they'll be accessible to everyone. (You can still send me emails if you get stuck, and I will answer them.)
The other tier is a premium tier, with group and individual calls and lots of personalized interaction.
Question Me a Novel: First Thoughts to First Draft – Take your novel from the seed of an idea to a completed first draft. Create multi-dimensional characters, authentic settings, and compelling plots. Getting ready for NaNoWriMo? There's a 30-day calendar for drafting your novel in a month. Open for preregistration.
Self-Study Version
Premium Version
Spinning Straw Into Gold: Revising and Editing Your Novel – Learn a multi-layered approach to strengthen story structure, deepen characters, sharpen dialogue, heighten tension, tighten and polish your prose, and just plain make your book better. Open for preregistration.
Supercharge Your Writing – This is a chance for crime fiction writers (mystery, thriller, suspense, or literary) to join me on a journey toward excellence. We'll deconstruct top contemporary crime novels and learn story structure, dialogue, exposition, subtext, and more. Open for registration. (This is a pilot course, so material is constantly being added.)
Sell Your Books, Not Your Soul: Book Marketing and Promotion for the Rest of Us – If you're an introvert, book marketing may never be your favorite thing, but it doesn't have to be a chore. You can build an author platform and connect with readers using your individual strengths and interests. Open for preregistration.
Building Your Author Website: A Guide for Beginners – If you have a small budget and are a little (or more than a little) intimidated by WordPress, this step-by-step course for beginners will help you gain the knowledge and confidence you need to build and maintain your own author website. Open for registration.
Self-Study Version
Premium Version
Book Marketing with MailChimp for Authors: A Beginner's Guide for Authors – Learn to use MailChimp to build an email list, create an automated email sequence, create attractive author newsletters, and more. Open for preregistration.
.
Courses by Other Writers
These are not affiliate links, and I get nothing for recommending them. They're fairly expensive, by my standards, but they're all very well done and, in my opinion, well worth the money. I'll add links and descriptions over time. For now, I just want you to have the list.
Mark Dawson – Self-Publishing 101
Mark Dawson – Ads for Authors
Nick Stephenson – Your First 10,000 Readers
Dean Wesley Smith and his wife, Kristine Kathryn Rusch, both write prolifically and under multiple pen names. Their website is full of valuable information, and they offer a series of live and online workshops that I'd love to take, even though it could take a few years to get through them. Many are craft-related, but there are also some about making a living at this crazy business (like Making a Living with Your Writing and Discoverability).
Smith's series of blog posts (now books) on Killing the Sacred Cows of Publishing has a lot of good information in it as well, and their anthology magazine, Fiction River, is consistently good.
However, I take some of what he says with a grain of salt. He espouses the "write fast and publish it" school of thought. It works for him because he's a long-time pro and has learned how to edit as he goes, using a process he calls cycling. In my opinion, the years he spent revising his stories and honing his craft gave him the tools he needs to write fast and well. For newer writers or for those (like me) whose early drafts need a lot of revision, this can be deadly.
Just know your own process and limitations, and you can glean a ton of useful information from him.
Jeff Goins – Tribe Writers